Our Featured Homes
Hand-picked selection of quality places
Affordable Places in Los Angeles
Fall In love with this iconic city
Highly Scalable and Customizable
This booking platform is featured with every tool you'd need to deliver a professional website. It offers multiple possibilities of customization to make your design project unique and fascinating
Easy to Get Started
Provided with pre-built demos completely customizable and all the main functions required for a rental website are available.
Drag and Drop
Not experienced in web design? Get instant visual feedback by dragging and dropping elements to build your pages.
Unlimited Templates
Nothing is set in stone: you can structure your website pages exactly how you want without having to write any code.
Trending Destinations
Explore our selection of the best places around the world
Hear From Our Hosts
The biggest reward is to satisfy our clients and share their experience with us
Excellent facility! The facility truly exceeded our expectations! It's super convenient to get by metro from the airport and all tourist attractions. Room was comfortable and super clean! Communication and check in process was smooth and well organised. Kitchen area has everything for cooking, coffee and tea. Lidl shop is right behind the hotel in 90 meters, which was just perfect.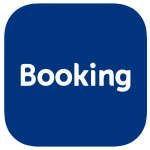 Alina
Hungary, Booking
We were so happy with our accommodation. It was clean and comfortable and the facilities were great. Lovely little court yard at the back. The maps in the room were useful. The staff couldn't have been nicer or more helpful.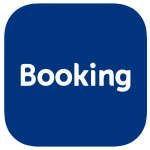 Lucy
UK, Booking
Perfect Very nice establishment tastefully restored. Spacious room, very nice common areas. Perfect location, on the Boavista avenue that leads directly to the beach. Transport facilities nearby, bus, metro. Impeccable communication.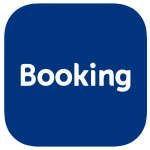 Emilie
France, Booking
From Our Blog
Keep always update on latest topics
Bem-vindo ao WordPress. Este é o seu primeiro artigo. Edite-o ou elimine-o, e depois comece…
Our Partners
We only work with the best companies around the globe